The Nitty Gritty from Music City
Kacey Musgraves Releases Behind-the-Scenes 'Biscuits: The Baking Of' [VIDEO]
Kristian Bush Launching International Military Concert Tour with Memorial Day Show at Pearl Harbor
Miranda Lambert, Lady A & Keith Urban Playing 2015 Pepsi Gulf Coast Jam Labor Day Weekend
Fri May 22, 2015 | about 3 hours ago | Posted in: Music News | Source
Luke Bryan, Cole Swindell and More Raise More than $100K for GA Music Education Programs
Luke Bryan Opens Up to Ellen DeGeneres About Raising His Teen Nephew
Brad Paisley Opening for The Rolling Stones at Nashville's LP Field on June 17
Luke Bryan's New Album 'Kill the Lights' Coming August 7
Randy Houser Surprises Another Veteran With Free Groceries
 Little Big Town and Faith Hill Rank Among Top Shazamed Moments at Billboard Music Awards
Jake Owen Teams Up With Pop Artist Owl City on New Track 
Jake Owen has a style all his own, but he's clearly not opposed to venturing outside his genre.
Owen took a brief detour in 2014, doing a remix of his hit "Beachin'" with rapper T-Pain and hip-hop artist Mike Posner which was well received by fans, and now he's joining forces with pop artist Owl City, known primarily for his hit "Fireflies."
Owl City's new album, Mobile Orchestra, includes a track called "Back Home," which will feature Owen. The collaboration should make for a fun track. The song is not available yet for purchase, but Mobile Orchestra is available for pre-order and is set to release July 10.
Owen mentioned the track back in 2014, telling Entertainment Tonight, "Adam [Young, of Owl City] wrote me an email and said that he enjoyed what I did, and asked if I'd be interested in being a part of something. It just kinda worked out."
The artist is currently touring around the country with Kenny Chesney on his The Big Revival tour.
RaeLynn Debuts a New, Mature Look in 'For a Boy' Video [VIDEO]
Steven Tyler Explains How He Discovered His Debut Country Single, 'Love Is Your Name'
---Florida Georgia Line Announces Star-Studded Lineup for This Is How We Cruise Voyage
Florida Georgia Line has recruited some of country's hottest new stars to join them on their This Is How We Cruise voyage from Miami to Cozumel, Mexico, November 7 through 11. Sam Hunt will perform during the cruise's Pool Deck Sunset Fiesta in Cozumel. Dustin Lynch, Eric Paslay, Frankie Ballard, RaeLynn and Canaan Smith are also singing for FGL's fans as they sail the high seas.
For more information on Florida Georgia Line's 2nd Annual This Is How We Cruise trip, go to FGLCruise.com.
Steven Tyler Releasing Debut Country Single, 'Love Is Your Name,'
Steven Tyler makes his official move into the country format Wednesday with the release of his new single, "Love Is Your Name." The Aerosmith frontman moved to Nashville in January and recorded "Love is Your Name" very early in the process of making his debut country album.
Steven says, "The FIRST DAY in the studio, I recorded a song that became my first single, and if 'Love Is Your Name,' then Nashville's my new girlfriend. I guess you could call that Beginner's Luck."
Although the world of romance is seemingly defined by its entropy, the online dating realm does have a few certainties: If you request more pics, you probably aren't looking for a
Eric Church Reveals Which George Strait Song Affects Him the Most
Tyler Farr Engaged to Hannah Freeman
Tyler Farr is engaged to Hannah Freeman, his girlfriend of two and a-half years, after proposing Sunday (May 10) at Nashville's Ryman Auditorium.
Known as the Mother Church of Country Music, the Ryman Auditorium opened in 1892 as the Union Gospel Tabernacle. It served as the fulltime home of the Grand Ole Opry from 1943 until 1974.
"Yes, I'm a sucker for heartbreak songs," Farr said. "But with every heartache you learn, and that coincides with my music career; which all the times and trials led me to find my best friend, a woman that truly makes me a better person. And I am now so very blessed and proud to call her my fianceé," Farr says.
"Truly the best moment of my life! And I honestly couldn't think of a better church than the Mother Church of Country Music."
Farr, a native of Garden City, Missouri, arranged special access to the Ryman for the proposal. Freeman is a native of Florence, South Carolina.
Farr released his second album, Suffer in Peace, on April 28.
Zac Brown Band's Jekyll + HydeIs Nation's No. 1 Album
Music Row is understandably in ecstasy over the fact that the Zac Brown Band's
new album, Jekyll + Hyde, is not only the bestselling country album this week, according to Billboard, but also the bestselling album among all genres.
In its first week out, Jekyll + Hyde sold a whopping 214,224 copies, Nielsen SoundScan reports.
On the country airplay chart, Dierks Bentley's "Say You Do" is spending its second week at No. 1.
The excitement over the release of Jekyll + Hyde also appears to have stimulated sales of the ZBB's Greatest Hits So Far, boosting that title from No. 27, where it roosted last week, to No. 20.
Tyler Farr has plenty to crow about, too. His Suffer in Peace debuts at No. 2 on sales of 36,289 units.
Other albums making their first chart appearance are Dailey & Vincent's Alive! In Concert (No. 28) and Michael Ray's Kiss You in the Morning (No. 37).
Colt Ford's Thanks for Listening re-enters at No. 45, while The Music of Nashville: Season 3: Volume 1, the multi-artist soundtrack package, returns at No. 50.
Pokey LaFarge's heavily publicized Something in the Water bubbles up from No. 39 to No. 27 in its fourth week of chart life.
There are only two new songs to note: Toby Keith's "35 MPH Town," rolling in at No. 59, and Chris Janson's "Buy Me a Boat" — a song my dentist hums whenever I go in for a cleaning — docking at No. 60.
The No. 3 through No. 5 albums, in that order, are Reba's Love Somebody (last week's No. 1), Sam Hunt's Montevallo and Little Big Town's Pain Killer.
Rounding out the Top 5 songs are Keith Urban's "Raise 'Em Up" (featuring Eric Church), Farr's "A Guy Walks Into a Bar," Billy Currington's "Don't It" and A Thousand Horses' "Smoke."
How about a round of applause for all the valiant contenders?
Thomas Rhett Says His Mother Shaped Him into the Man He Is Today
Monday – Friday     6am-10am
"Wake Up With the Giant" with Rosco on the Radio. Rosco will get you up and going each weekday morning.  Rosco has been the voice and friend to generations of Miss-Lou listeners for over 25 years!   
Rosco delivers a show that is chocked full of information, news, weather, birthdays, the first joke of the day and a "Must Do's" list of community activities, local interviews and the absolute best country music.  If it's happening anywhere in the Miss-Lou, you'll hear about it on 95 Country's "Wake Up With the Giant" show with Rosco on the Radio.
Wife: "I look fat. Can you give me a compliment?" 
Husband: "You have perfect eyesight."
 Who won the cake? Who won the cake? 
Submit a birthday:

--STUDY: Severe Vision Loss Is Most Common in the South
Health officials say bad eyesight in the U.S. is most common in the South.
A new report found the South was home to three-quarters of the U.S. counties with the highest prevalence of severe vision loss.
The South also has higher rates of poverty, diabetes and chronic disease. Health officials believe those problems are all related to the vision loss.
The Centers for Disease Control and Prevention released the report Thursday. Overall, about 3 percent of people had severe vision loss. The highest rate was from Owsley County, Kentucky, which surpassed 18 percent.
The study is the CDC's first county-level assessment of blindness and severe vision loss. It's based on millions of U.S. Census Bureau survey responses from 2009 through 2013.
---California's New Trend: Fake Grass
From the same drought that brought the nation lawn-painting comes yet another fad in faux greenery: Fake lawns, nicknamed "frass," are gaining popularity in parched California, which is cracking down on water use.
With live grass requiring 55 gallons of water a year per square foot, and with rebates of up to $3.75 a square foot, the so-called "frass" begins to make sense financially, environmentally, and, some say, even aesthetically. "It feels totally different," Christopher Knight, who you might better know as the actor who played Peter Brady,  "Frankly, I'm not really sure why more people haven't started doing it."
Not everyone is a fan. The environmentally minded wonder about its effect in the waste stream, while others call it tacky. "You can't be assured people won't buy the cheapest Home Depot special," gripes the president of one homeowners' association that's banned fake grass. "Are you going to allow red, white, and blue turf?"
And the product, though much improved over what the Post calls "the preternaturally green stuff that used to carpet the local miniature golf course," isn't perfect and it can get hot. "I leaped off onto the concrete," says a former horticulturist of a recent hot day. "I literally would rather walk on concrete."
---11 Unusual Baby Names That Parents Gave Their Kids In 2014
There were 1,393 new baby names coined by creatively inclined parents in 2014. From celebrity surnames to inanimate objects to new spellings of traditional names, these baby names were given for the very first time to at least five American babies, earning a place on the Social Security Administration's extended name popularity list.
Here are our picks for the top 11 unusual new names:
1. Billion
Cash is an up-and-coming baby name, and Rich has been around for decades. So how about coming out and naming a number? Billion was used for five baby boys for the first time in 2014, though there were also 11 boys named Million and babies of both sexes named Amillion. But at least with Billion, you can call him Bill or Billy.
2. Common
The hip-hop artist Common aka Common Sense aka Lonnie Rashid Lynn won an Oscar this year for his song "Glory" from the movie "Selma." Common may be a worthy namesake, but if you are choosing a highly unusual name to help your child stand out from the crowd, the literal meaning of this one seems counterintuitive.
3. Dagger
Following the trend of "bad boy" names, Dagger is one of the new violent names added to the lexicon this year, used for five boys, but we also welcomed five boys named Renegade, six boys named Kaliber and six named Bulut, along with seven girls named Rocket. And those are just the new names: there are growing numbers of babies named Gunner, Wilder, Cannon, and Blaze.
4. Lay
Seven baby girls were named Lay last year, adding a new variant of more popular names like Leigh, Lea, Leia, and even Laya.
5. Londynne
Place names for babies have taken off in recent years, with London in the Top 100 for girls and at Number 611 for boys. But such popularity inevitably spawns spelling variations, with Londyn ranked at Number 154 for girls. And now we travel even further with nine baby girls named Londynne. Also new to the lexicon were Sicilee, Millan, and Jerzei.
6. Mickinley
The hot presidential and place name McKinley was joined last year by five girls named Mickinley. And there were also five girls named Kennydi.
7. Payzley
Trendy baby names like Paisley are inevitable targets for spelling adventurists, so 2014 saw the introduction of Payzley along with Huntlee, Everlea, Ezmay, Kashtyn, Payshance, and Kwinn, among too many others to mention.
8. Royaltee
The advent of the second royal baby may have inspired a lot of royal-related baby names, but we're not sure that new choices such as Royaltee, Royalti and Royel set quite the right blueblood tone. They were joined by Kinganthony, Kingmichael and Princecharles.

9. Ruckus
It's hard to imagine that anybody would name their baby after the racist cartoon character Uncle Ruckus, and maybe they aren't. Maybe those eight little Ruckuses -– Rucki? -– were just named after the word that means disturbance, commotion, hubbub or uproar.
10. Sadman
This name makes us kind of sad, man. In contrast to the more "uplifting" new names like Excel (seven girls) or Legendary (five boys), Sadman was given to five boys last year.
11. Wimberley

Corey Wimberley of the Oakland Athletics
On a lighter note, Wimberley is a particularly entertaining member of the kind of new name introduced by parents looking to improve on an original by giving it a new first initial, or switching a few letters or sounds around. Instead of Kimberley, there's now Wimberley. Instead of Jaylen there's Xaylen, another new name, and as an play onBrooke there's Rooke.
--STUDY: Grip Strength Test Better Than Blood Pressure at Predicting Health Risks
Perhaps palm readers are on to something. A massive study of some 140,000 people aged 35 to 70 in 17 countries finds the palms of a person's hands may be better than blood pressure at indicating their risk of heart attack, stroke, or an early death. Specifically, researchers say quick declines in the force of a person's grip—as opposed to a slower, natural decline with age—show an increased risk for health problems, the BBC reports.
Researchers monitored participants' health over four years and used a handgrip dynamometer to measure grip strength, Harvard Health reports. Each 11-pound drop in grip strength was associated with an increase in a person's risk of dying from heart disease by 17% and from any cause by 16%. The weaker grip was also associated with an increased risk of stroke by 9% and heart attack by 7%, researchers say.
There was no connection, however, to an increased risk of type 2 diabetes, cancer, or other chronic conditions. Researchers aren't sure why evidence of a weak heart might appear in a person's grip, but it's possible that hardened arteries hinder muscle strength.
Experts also say a person's grip is a strong indicator of a person's biological age—a measure of body function influenced by physical fitness, illnesses, and strength—rather than their chronological age.
"Grip strength could be an easy and inexpensive test to assess an individual's risk of death and cardiovascular disease," a researcher says in a press release. "Further research is needed to establish whether efforts to improve muscle strength are likely to reduce an individual's risk of death and cardiovascular disease."
NJ Thief Swipes $2.8K Bottle of Cognac From Liquor Store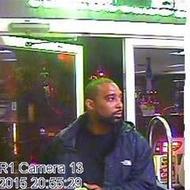 Linden, NJ -- Police in central New Jersey are seeking a thief who apparently appreciates the finer things in life. Linden police say a shoplifter stole a bottle of Remy Martin Louis XIII cognac, valued at $2,849, from Pied Piper Liquors on May 16th.
Police say the store's owner reviewed surveillance video, which showed the man remove the lock from a cabinet and take the bottle. The owner told police the man has been in the store in the past and has taken bottles of liquor without paying for them.
Baboon Opens Car Door, Steals Pizza in South Africa [VIDEO]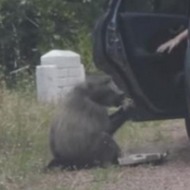 CAPE TOWN, South Africa, -- Tourists filming baboons in South Africa recorded the moment a pizza-pilfering primate opened a car door to steal a few slices of pie.
John White, one of the video-taking tourists, said he and his companions were filming baboons from their car on the M4 near Cape Point when they discovered one of the Old World monkeys was trying to get into their car door.
"Luckily the doors were locked! I noticed the baboon making its way to the vehicle in front of us so I was just getting my camera ready when the baboon opened their door," White told Tracking the Wild, which posted the video to YouTube. "Unlucky for them, they did not have their doors locked so the baboon just jumped into their vehicle and stole the closest bit of food he could find which just happened to be a pizza!"
White said baboon monitors soon arrived to chase the primates away from the cars.
STUDY: Cats Rely on Eyes More Than Nose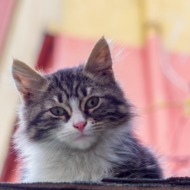 While cats have great noses, they don't rely on their sense of scent to find food according to a new study.
Researchers at the University of Lincoln, UK discovered that felines prefer to use their eyes instead of their nose when looking for their food bowl.
In the study the researchers put six cats in a maze filled with "decision points." At these "decision points" the cat had to choose to follow either their nose or their eyes to get to the next point. 
According to the study, four out of the six cats preferred to make their decision using visual cues. 
 "We live in a complex world and use all of our senses to make sense of it. This is the first time we have asked cats how they operate rather than assumed this from what we know about their senses," Professor Daniel Mills, who supervised the study and is based in the University of Lincoln's School of Life Sciences, said in a university news release.
"Another important finding from this work is the individual variability - different cats had quite fixed preferences, and this may have important implications for their welfare. If there is a cat which has a strong preference for using its nose then simple changes in the smell of the environment might have a big impact on it, whereas, for others it may be insignificant. This work provides a unique insight into the important principles of attending to the needs of the individual rather than the population in general for good welfare." 
The findings were published in the journal Applied Animal Behaviour Science.
A COUPLE OF THINGS GOING ON TODAY AND TOMORROW IN THE MISS-LOU....
----Ferriday Market will be cooking Ribeye's for Relay  TODAY from 3pm to 7pm. Ribeye Potato Roll $12.00. All proceeds will go to the American Cancer Society.
Vidalia resident Paige Staggs Welch and her new husband Mark are doing a band-aid drive for Blair E Batson Children's Hospital, where
----Paige was successfully treated for Burkitt's Lymphoma back in 2006.
Young cancer patients go through so many band-aids for the many finger sticks and injections they receive daily, and what child wants an boring brown band-aid?
You can help bring a smile to a childhood cancer fighters day by letting them pick out a fun band-aid with cartoons, animal prints, or Disney characters.
Please drop them off at the Delta Bank branch in Vidalia before TOMORROW
The 20 US Cities Most Plagued by Mosquitoes (Atlanta #1)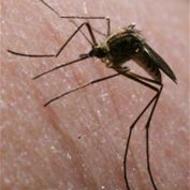 Just how bad will the mosquitoes get you this year? Based on the number of customers it serviced last year, pest control company Orkin has put out its list of the 20 worst US cities, and, well—sorry, Atlanta, but you're No. 1.
The Southeast is particularly hard-hit, with nine cities there showing up.
In addition to making us itch, mosquitoes spread diseases such as West Nile and the painful-sounding chikungunya (aka the Lindsay Lohan virus). Here are the "top" 20 cities:

    1.    Atlanta
    2.    Chicago
    3.    Washington
    4.    Detroit
    5.    Houston 
    6.    Raleigh – Durham, N.C.
    7.    Boston  
    8.    Dallas-Fort Worth
    9.    Charlotte, N.C.
    10.    Nashville, Tenn
    11.    Memphis, Tenn
    12.    Grand Rapids-Kalamazoo-Battle Creek, Mich
    13.    Miami-Fort Lauderdale
    14.    Richmond-Petersburg, VA.
    15.    Minneapolis-St. Paul
    16.    New York
    17.    Cleveland-Akron
    18.    Greenville – Spartanburg,S.C, Asheville,N.C.
    19.    Albany – Schenectady – Troy, N.Y.
    20.    Knoxville, Tenn.
AAA: 37 Million People Will Drive at Least 50 Miles for Memorial Day Weekend Vacations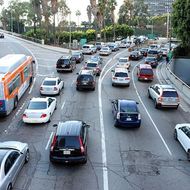 According to AAA's annual projections, over 37 million people will drive at least 50 miles for vacation between May 21 and May 25. That number is up 4.7 percent from last year, and the highest we've seen since 2005.
Part of this has to do with the terrible winter most Americans endured. They're ready to hit the road again.
Although fuel prices have gone up recently, the national average is still a dollar less than a year ago, and it's the cheapest level for this period since 2009.
While this bodes well for economic growth, it could mean sitting in the middle of holiday traffic jams.
Your best defense in this case is a good offense. Try to travel during off-peak hours. For example, depart late Wednesday and return on Sunday instead of Monday.
Download a traffic-navigation app like Waze that can help circumvent—or at least anticipate—slow traffic points.
40,000 Bees Removed From NYC Home [VIDEO]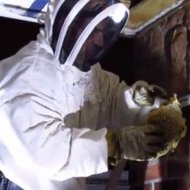 NEW YORK — It wasn't a monster making a ruckus under the floor of a New York City bedroom. But it was still a bit scary.
An expert called to find the source of a loud, buzzing noise found about 40,000 bees in a Queens home.
Retired NYPD Detective Anthony Planakis, known as Tony Bees, was the man for the mission.
It took him more than two hours to extract the unwanted residents on Monday night.
The Daily News says honey dripped off the massive honeycomb as it was pulled piecemeal from beneath siding and plywood
The colony is getting a new residence upstate.
The 25 Worst Roommate Crimes You Can Commit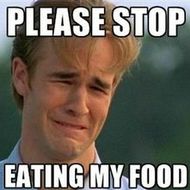 Roommate relationships are one of the trickiest to navigate -- you share a living space and sleep under the same roof each night, so you want to at least be cordial. The proximity can help friendships blossom, but can also lead to the revelation of some bad habits. And when those bad habits affect the person you're living with, things get complicated.
Everyone thinks they make a great roommate, but you may be making some serious mistakes without even knowing it. Below, we've outlined the worst roommate faux pas.
1. You forget to replace the empty toilet paper roll with a fresh one.
An offense that always reveals itself at the worst time.
2. You act like your roommate's toiletries are up for grabs.
The apartment isn't Sephora -- don't test out every moisturizer you see in the bathroom.
3. You borrow clothes without asking. 
Heck. No.
4.You forget to refill the Brita water cooler when it's empty.
Ensure the entire apartment has clean, cool water to drink, please.
5. You open new packages of food that you didn't buy.
If a bag of chips is open, please have some. If it is sealed, please refrain.
6. Even worse, you eat any food that doesn't belong to you.
Better to stick with the items in the fridge that you did buy.
7. You never once take your turn to truly clean the bathroom.
Communal territory requires communal cleaning.
8. You refuse to take out the garbage. 
If neither roommate takes it out, no one wins.
9. You use all the dishes, utensils and plastic containers when cooking.
So ... am I just supposed to eat my dinner with my hands off a paper towel?
10. You let guests sleep in your bed while you're gone.
Unless they ask, the empty bed is not a crash pad.
11. You throw crazy parties and don't clean up.
Respect the common areas.
12. You don't give fair warning when your parents are planning a trip to your place.
No one wants a surprise visit or to be seen in a less-than-satisfactory state.
13. You forget to give your roommate's important or timely mail.
Bills and this month's issue of Cosmo both qualify.
14. You let your significant other basically become another roommate.
That single signature on the lease wasn't a two-for-one special!
15. You forget to put the toilet seat down.
Didn't your mother teach you any manners?!
16. You leave leftovers in the fridge for weeks.
Or until you have to inevitably throw it out due to the foul odor.
17. You clip toenails in common areas. 
...and then don't clean them up. Ew.
18. You never, ever, ever load or unload the dishwasher.
We're all in this together, guys.
19. You take up the whole fridge so no one else has any room.
It's not a chess game -- stop advancing on other people's food territory.
20. You steal vodka and replace it with water.
It freezes, genius. What is this, amateur hour?
21. You let your friends crash on your communal couch for more than a weekend.
Anything longer than that and they're expected to pitch in on rent.
22. You allow liquid or dirty dishes to sit in the sink for prolonged periods of time.
If permanent stains ensue, there will be some serious silent treatment as punishment.
23. You leave strangers you met the day before in the apartment when you go to work in the morning.
Do not leave a one-night-stand at the apartment. Just don't.
24. You open the window when the air conditioner is on full blast.
Please, just pick one.
25. You Skype or make phone calls in the public living space ... 24/7.
Sometimes people need some peace and quiet.
Rare Identical Triplets -- Two of Which Are Conjoined -- Born in Texas [PICS and VIDEO]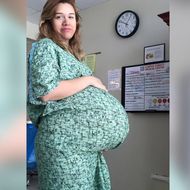 Rare identical triplets were born in Texas, but what makes these babies even more extraordinary is the fact that two of them are conjoined at the pelvis, according to Corpus Christi Medical Center.
The babies, Catalina, Ximena and Scarlett, were born on Saturday night, a few days ahead of schedule because their mother, Silvia Hernandez, when into labor, her husband Raul Torres told ABC News.
"We're good," he told ABC News, explaining that the conjoined babies were in one hospital and the remaining baby was in another with Hernandez, who is still recovering from her cesarean section. "The two babies are going into surgery right now. They're going to check their liquids to see that nothing's blocked up."
He said the babies will likely be separated within six months or a year at Driscoll Children's Hospital, in Corpus Christi, Texas.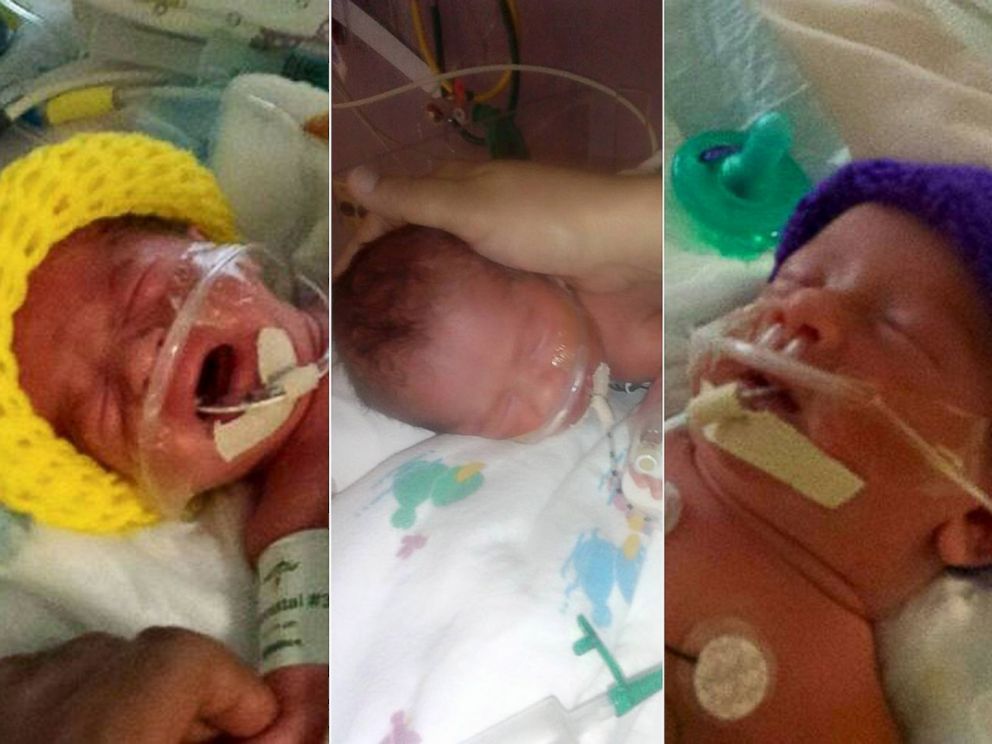 Courtesy Hernandez Family
PHOTO: Rare identical triplets were born in Texas, including two conjoined at the pelvis. The babies are named Catalina Montserrat, Ximena Jackeline and Scarlett Juliet.
Hernandez and Torres were thrilled to learn they were expecting triplets -- but when they learned two of them were conjoined, excitement turned to fear.
"The truth is I cried, not because of how the babies would look because we knew we would do our best to give them the best and most productive life posible [sic], I cried because the doctor said we had to understand and accept the fact that once they were born they could die," she wrote on a Facebook page she and her husband created to document their journey.
Hernandez spent nearly two months in the hospital awaiting the triplets' arrival, but she often couldn't move, and because she speaks very little English, Torres needed to translate a lot of information for her, he told ABC affiliate KIII News..
"We're going to love them no matter how they look and how they come out," Torres told KIII.
They were born just shy of 34 weeks and they all weigh 4 pounds, 11 ounces, according to the station.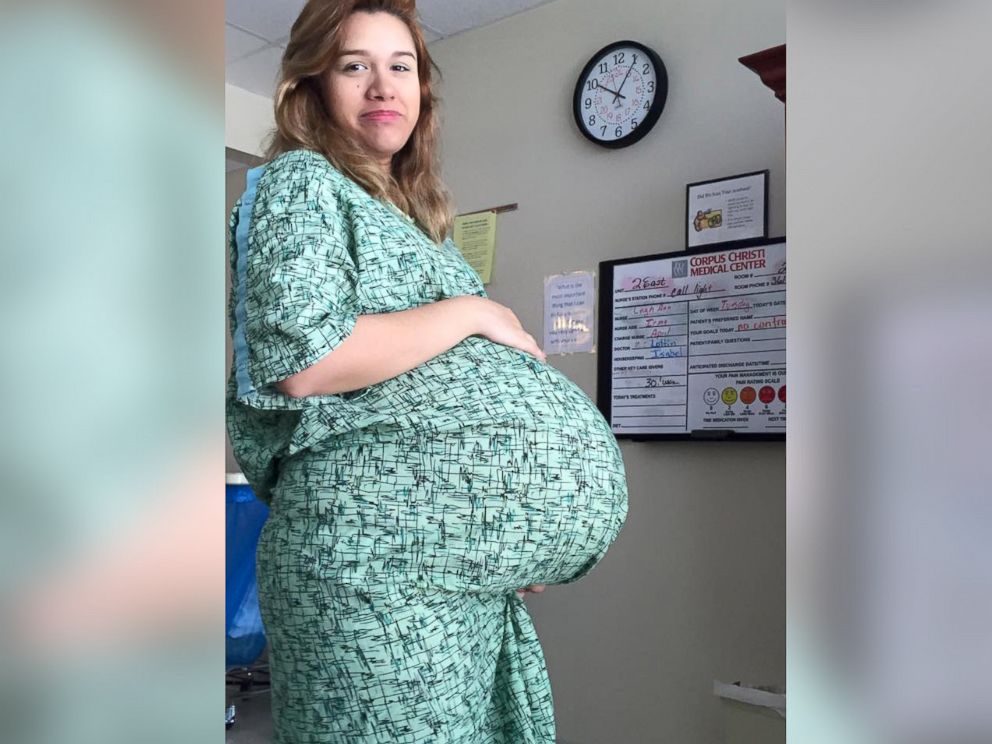 Courtesy Hernandez Family
Georgia Mother Arrested, Jailed Over Son's Unexcused Absences From School

A Georgia mother was arrested, placed in handcuffs, and booked into jail over her sons' unexcused absences from school, and the school superintendent is standing behind her arrest warrant, The Free Thought Project is reporting.
 
Julie Giles of Screven County, Georgia (about too miles southeast of Atlanta), posted on Facebook last week that she received an ominous note from her school regarding her son's unexcused absences from school.
"Sam has had 6 more unexcused absences (an absence without a doctor's note) than the county allows per year this year. I received a certified letter Saturday about this issue and Keith[my husband] contacted the [Board of Education] on my behalf yesterday while I worked subbing. I have been notified that a warrant for my arrest will most likely be issued. My family's doctor has written a character reference for me, and I have the support of many [Board of Education] employees, but at the moment it still appears I will be arrested. If the Sheriff and the Attendance Officer moves forward I will be given the opportunity to turn myself in. I spoke to a county employee yesterday that says arrest IS likely."
Giles explained that her sons are often sick, but she can't afford to pay the copay at her doctor's office every time one of them is sick. Nor will she take them to school where they can infect other kids.
That decision, according to WTOC (Savannah), would wind up getting the Georgia mother arrested. On Thursday evening, she turned herself in.
"I am home. I was actually placed in ankle shackles!! I was told that doing so is procedure. I was respectful and followed directions. Sheriff Mike Kile allowed me to leave after being booked and photographed without having to call a bondsman. I will call tomorrow to get my court date."
If you think having a mother arrested over her child missing too much school is ridiculous, Screven County Schools superintendent William Bland would disagree with you; he confirmed to WTOC that "several" other parents have been arrested for their kids' unexcused absences at Screven County Schools this year alone.
"It's important for these children to be in school and I think the courts recognize that."
In fact, courts outside of Screven County have jailed parents for their children's truancy, and in at least one case, the results were disastrous: Pennsylvania mother Eileen Dinino, unable to pay the fines for her kids' truancy, instead went to jail, where she later died, according to this Inquisitr report.
As for Julie Giles: though she's been released from jail without bond, she still faces jail time. The Georgia mother posted today that she still faces fines and possible "jail days" for her son's unexcused absences; her next court date will be July 14.
Man Charged After Gun Goes Off in Walmart
TUE MAY 19, 2015 | ABOUT 3 HOURS AGO | POSTED IN: CRAZY CRIME | SOURCE

GREENVILLE COUNTY, S.C. —A man was charged after his gun went off Saturday inside an Upstate Walmart, according to Jonathan Smith of the Greenville County Sheriff's Office.
Don Alan Garner, Jr. is charged with unlawful carrying of a pistol, Smith said.
Smith said Garner told deputies that he was out shooting with a friend on Saturday, put the gun in his waistband and went inside the store on Wade Hampton.
He said he was bending over when the gun went off, and a bullet hit him in the heel of his shoe.
No one was hurt.
Garner told deputies that he had a concealed weapons permit, but deputies said he did not.
Tex. Woman Arrested for Stealing Bacon
TUE MAY 19, 2015 | ABOUT 3 HOURS AGO | POSTED IN: CRAZY CRIME | SOURCE

ABILENE, Tex. — Police arrested a woman for allegedly stealing bacon from two different stores in Abilene, Texas over the weekend.
Mindy Dillard, 29, was allegedly caught with five packs of bacon in her purse, according to police.
Reports say when the store manager confronted Dillard about the meat, she gave it back without incident.
Authorities then searched Dillard's car. That's when they found more bacon that was allegedly stolen from another store in Abilene.
Dillard was arrested for shoplifting.
5 Musicians Who Are Surprisingly Good at Business
Being rich doesn't always accompany being famous, especially when living a rock star lifestyle, but a handful of A-list musicians have managed to turn their celebrity into successful business ventures:
•  Jessica Simpson: You wouldn't expect a pop singer/reality star who didn't know the difference between chicken and tuna to morph into a fashion mogul, but that's the case of Jessica Simpson. She recently sold a 50% stake in her empire of clothing, shoes, and bags that's said to be worth more than $1 billion.
•  Jay Z: The music mogul once rapped: "I'm not a businessman / I'm a business, man!" The rapper now can count clothing, sports bars, liquor, fragrances, a basketball team, and a music streaming service among his many ventures.
•  Gwen Stefani: The No Doubt vocalist once sang of being "just a girl," but in addition to her solo career and gig on The Voice, she has managed to create a fashion company reportedly worth more than $90 million.
•  Justin Timberlake: The former boy band singer has his hand in many businesses including a clothing line, record label, restaurant, basketball team, and most recently, his own brand of tequila.
•  Gene Simmons: The KISS singer and bassist is reportedly worth more than $300 million, thanks to his role as the band's finance manager and his idea to license tons of merchandise. "Life is business, and I approach life the way sharks approach life—they must keep moving or else they will drown," he recently said in an interview.
Man Charged After Gun Goes Off in Walmart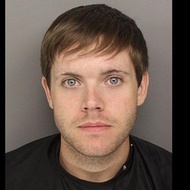 GREENVILLE COUNTY, S.C. —A man was charged after his gun went off Saturday inside an Upstate Walmart, according to Jonathan Smith of the Greenville County Sheriff's Office. 
Don Alan Garner, Jr. is charged with unlawful carrying of a pistol, Smith said. 
Smith said Garner told deputies that he was out shooting with a friend on Saturday, put the gun in his waistband and went inside the store on Wade Hampton. 
He said he was bending over when the gun went off, and a bullet hit him in the heel of his shoe. 
No one was hurt. 
Garner told deputies that he had a concealed weapons permit, but deputies said he did not. 
Tex. Woman Arrested for Stealing Bacon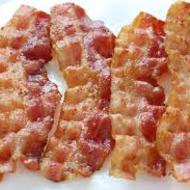 ABILENE, Tex. — Police arrested a woman for allegedly stealing bacon from two different stores in Abilene, Texas over the weekend.
Mindy Dillard, 29, was allegedly caught with five packs of bacon in her purse, according to police.
Reports say when the store manager confronted Dillard about the meat, she gave it back without incident.
Authorities then searched Dillard's car. That's when they found more bacon that was allegedly stolen from another store in Abilene.
Dillard was arrested for shoplifting.
Blues Legend B.B. King Dies at 89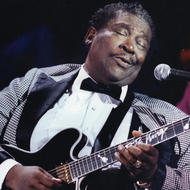 B.B. King, the singer and guitarist who put the blues in a three-piece suit and took the musical genre from the barrooms and back porches of the Mississippi Delta to Carnegie Hall and the world's toniest concert stages with a signature style emulated by generations of blues and rock musicians, has died. He was 89.
The 15-time Grammy Award winner died in Las Vegas, his attorney said. He had struggled in recent years with diabetes.
Early on, King transcended his musical shortcomings — an inability to play guitar leads while he sang and a failure to master the use of a bottleneck or slide favored by many of his guitar-playing peers — and created a unique style that made him one of the most respected and influential blues musicians ever.
"B.B. King taps into something universal," Eric Clapton told The Times in 2005. "He can't be confined to any one genre. That's why I've called him a 'global musician.'"
King spent decades honing the craft that helped him escape the poverty of the Deep South, where he grew up on a Mississippi plantation as the son of a sharecropper who became a teenage sharecropper himself before singing and playing his way out of the cotton fields.
He was an indefatigable performer who seldom left the concert trail for more than a few days at a time. In 1956 he played 342 shows and even in his later years kept a schedule that would test the endurance of musicians half his age.
He tapped his music and oversized personality in transcending the limitations of a genre that rein in most blues musicians, forging an international identity as a beloved cultural ambassador. King collaborated with hundreds of musicians in most fields of pop music, culminating with his 1989 teaming with U2 on the Irish rock quartet's single "When Love Comes to Town," which brought him to the attention of millions of young rock fans when he was in his mid-60s.
Decades earlier, when black audiences largely moved away from listening to the blues in favor of R&B and soul performers such as James Brown and Ray Charles, King's flagging career was resuscitated when the Rolling Stones, the Animals, Clapton, Van Morrison and other white rockers of the British Invasion started singing the praises of King and other American blues musicians to their young fans.
That put King in front of an entirely new audience, and after he put out his version of the Lowell Fulson song "The Thrill Is Gone" in 1969, King went to the upper reaches of the national sales charts and in 1971 collected the first of a string of Grammy awards.
He recorded more than 50 albums — King said he lost count long ago — and was inducted into the Rock and Roll Hall of Fame in 1987. He collected a lifetime achievement award from the National Academy of Recording Arts and Sciences in 1988, the Presidential Medal of Freedom in 1990 and a National Heritage Fellowship from the National Endowment for the Arts in 1991.

--Mom Accidentally Delivers Twin Sons at Home: One Inside the Toilet, One in Bedroom
Olivia Abrahams was 37 weeks pregnant with her twin sons when she had an extreme urge to use the bathroom. Turns out what seemed to be a close call for the toilet was actually full-blown labor, and the first of the twins, Jonah, was born inside the toilet.
Olivia told Daily Mail, "I heard a noise and I looked down, and there was this baby, and he was already crying. He was curled up with his bottom touching the water and he kept trying to move. I was there for about 10 minutes trying to work out how to take him out; it was really scary."
She called her husband, Dean, 41, who then called an ambulance. Paramedics arrived at the scene, cut the umbilical cord, and checked over Jonah. As they were attempting to get Olivia out of the house and into the ambulance an hour later, baby number two, Cole, arrived in the bedroom.
Around a dozen medical personnel were present for the second birth and made sure the baby was doing well before sending both babies and Olivia to the hospital, where they were all deemed healthy. According to Olivia, "The doctor said I'd been really lucky. If he hadn't been in a perfect position I would have been in a lot of trouble."
Now that the craziness is behind them and everything is going well, this is going to be one heck of a story for Jonah and Cole to have in their arsenal in the future!

--The 10 Most Underrated Everyday Romantic Gestures
A dozen roses is the kind of romantic gesture that smacks you over your head with its sweetness: It's impossible to miss the "I love you" all but spelled out in the petals. But while you may not be a rose recipient every day, we'll bet your guy is still showing you he loves you in less obvious—but no less romantic—ways. Here are 10 underrated but totally awesome everyday romantic gestures we'd be happy to receive.
1. A kiss before he dashes out the door. He may be in a frenetic rush to work, but you know that man would never leave without smacking his lips against your forehead.
2. Refusing to let your clothes wrinkle in the dryer. When you don't hear its ending cycle buzz, he answers the call, folding your clothes before those iron-resistant creases can set in.
3. Pulling the blanket over your bare shoulder. You've crashed on the couch, uncovered—but your man comes to the rescue with a blanket so that you won't awake shivering in the cold.
4. He could use your first name, but he calls you by a nickname instead. No given name is good enough for his special lady—even if it makes you cringe each time he says it in public.
5. Grabby hands? Check! Whether you're strolling side by side on a sidewalk, walking through a crowded venue, or hunkered down on the couch, he wants to hold your hand in his.
6. Texting midday just to say hello. When he sends you a simple check-in message, read the subtext of his text: It's always "I was thinking of you."
7. He whips out a candle at dinnertime. Even leftovers devoured on the sofa are made romantic when your man adds a little candlelight action to the coffee table.
8. Keeping notes. Your guy may not have the memory of an elephant, but because he wants to remember your anniversary, the new cookbook you must have, or the name of your childhood Chihuahua, he writes it down.
9. Celebrating the small stuff. You haven't actually ran that 5K, but you totally just registered for it—and your guy is so proud, he's ready to pop the champagne.
10. "Remember that one time?" Not only does your guy show his romantic side in the ways above, he regularly reminisces about the first time you locked eyes, how lucky he feels to have landed you, and the origin of your inside joke.

--8 Major Sleep Positions That Describe Your Relationship
Relationship experts say the state of your relationship could be revealed by the way you and your partner lie in bed.
A couple's sleeping positions may mean two things, it could be a sign of either increased intimacy or a troubled marriage.
Krissy Brady of SheKnows lists these sleeping positions and what they could mean in your relationships.
1. The "my side, your side" couple: "This couple loves one another very much, but they also love their space and independence," says Jared Sais, nonverbal communications expert for CupidsPulse.com. Each has their own sleeping style and refuses to change it for the other. They're hard workers, motivated to pursue their own goals and tend to be leaders in the work place. The only way this type of distance is a problem is if you head right to bed without communication or physical contact. "If you talk throughout the day, snuggle before bed, and then turn over to fall asleep, it demonstrates that you both have a strong understanding of each other's individuality," says Sais.
2. The "intertwined" couple: This couple doesn't have a side of the bed, and use each other more as pillows than their actual pillows! "They love each other to the max... but they also argue to the max," says Sais. "They have a tendency to wear their emotions on their 'sleep,' which makes them very close and committed. Unfortunately, the lack of space can add serious heat."
3. The "big spoon, little spoon" couple: This is one of the most common sleep positions for couples, and suggests both physical and emotional closeness. "People who enjoy spooning are really comfortable with the intimacy they share," says Dr. Jane Greer, marriage and family therapist. "They literally want to hold onto it throughout the night, feeling safe and secure by touching each other and staying connected."
4. The "long-distance" couple: This couple sleeps back-to-back on opposite edges of the bed. If you always sleep like this, then no biggie — you're probably just doing so to avoid a post-sleep elbow to the face — but if you were once spooners and there's now a gaping hole between you, it could be a sign of a much larger problem. "Couples who feel misunderstood or want to punish their partner for not meeting their needs use this as a way of distancing themselves," says Jeanette Raymond, Ph.D., licensed psychologist and author of Now You Want Me, Now You Don't!.
5. The "touchy feely" couple: This couple doesn't have a specific sleep position — rather, they just go with the flow. "Their bodies speak the same language," says Raymond. "They touch, connect and separate in a rhythm of sorts that lives and breathes together." They may spoon, play footsies or whatever strikes their fancy in the moment, which signifies a mutual agreement to care for each other without any criteria or expectations.
6. The "pillow talk" couple: Sleeping face-to-face means you're a couple with a tight-knit bond and a need to talk in bed. If your partner suddenly starts facing you, it could be a sign he's feeling distant and wants to reconnect.
7. The "something's off" couple: Sure, this couple is going through the motions of spooning or lying their head on the other's chest, but their movements stiff and contrived. "When one member of the couple is experiencing a conflict because their loved one isn't responding to them the way they want, then sleeping positions reflect the conflict," says Raymond. Their physical contact will be limited and somewhat brittle before they separate — muscle tension is obvious. And if their bodies happen to move and touch as they sleep, there's an instant compensation by moving away.
8. The "tug of war" couple: This couple has some serious issues brewing that have yet to be verbalized. "An angry partner may exaggerate his or her body movements in a sleeping position — take up more room by spreading legs, shifting into the middle of the bed — forcing the other partner to retreat to the furthest edge and hang onto what little square of the covers they still have left," says Raymond.
---STUDY: Single Moms Are the Queens of Online Dating Sites
Single moms are finding that having kids is not a deterrent to finding love, according to online dating site PlentyOfFish.

In a poll of 1,000 single women aged 19 to 50 with children under 18, three out of four moms don't hide the fact they have kids and often post photos of their youngsters as well.

As it happens, PlentyOfFish reports that about 44 percent of women who use online dating are single mothers, and for whatever reason, they're getting dates about ten percent quicker than women without children.

The reasons single moms use online dating services vary, with about 55 percent saying it's just more convenient given their hectic lifestyles.

Meanwhile, 54 percent also acknowledged that this form of dating affords them the opportunity to form a relationship without having to cut back on their responsibilities to their youngsters.
---22 Underrated Perks of Being Single
Let's face it: "single" is often considered the worst of relationship statuses.
So many of us are in such a rush to couple up, we never slow down and take stock of all the small things that make being single so damn wonderful. (Really, who needs a relationship when you have Netflix, pizza and wifi?)
Below, 22 things that are completely underrated about being single:
There's no such thing as "her" or "his" sides of the bed. Migrate to the right, move it to the left, lay claim to the middle -- it's all yours, baby.
The Netflix account is all yours, too. (So zero judgement if you feel compelled to binge watch "Bridezillas," seasons 1-10)
Toilet paper costs a lot less when you're buying for one.
There's zero mental energy wasted asking yourself, "Is he the one?" or "Do I really love her?" or "How will I know?"
You can leave a party whenever YOU want to.
You learn that there's a huge difference between loneliness and being alone. You start to appreciate your own company, which hopefully lays the foundation for a pretty solid future relationship, if you choose to have one.
Your framed Audrey Hepburn quote photo and sparkly fish collection can absolutely be the focal points of your room. (Picking your own room decor > merging items with your S.O. who doesn't want his room to look like Lisa Frank threw up in it.)
Go ahead: Regulate the temperature in your house or bedroom however you see fit. #blessed
Compromise is important and all but you have the freedom to figure out what you really want for yourself and go out and live it.
The unadulterated excitement of getting a text from someone cute you met during a night out.
The chances that someone will use your toothbrush by accident seriously decrease.
Instead of having a monthly ladies' or guys' night, you can put the time and energy into the long-term friendships that have sustained you before, during and after romantic relationships.
Also? You can be friends with other men or women without being worried your S.O. will get jealous or think something romantic is going on.
Your bathroom is always clean to your (high, high) standards. Or your low ones: Don't want to put the cap back on the toothpaste or put the toilet seat down? You do (dirty) you.
Three words: Glorious uninterrupted sleep. You aren't woken up by your partner's alarm that goes off two hours earlier than yours.
When you open a bottle of wine, it's likely not gone in one night. Less people to drink it = two or three nights of wine (It's all about saving money, people).
Not feeling pressured to get out of bed and be productive just because your S.O. is up and doing stuff is pure bliss. So what if you want to read for two hours in bed before making breakfast?
You can go weeks (months?) without a bikini wax and nobody cares. (Same goes for your massive beard, dudes.)
You don't have to worry about anyone taking your leftovers. Or all the hot water from the shower. Or your last can of cold beer... or anything you don't want to share, ever.
You're more motivated to leave your apartment and do cool stuff when you don't have the option of laying around with one person all the time. Being single makes you more adventurous!
No judgments when your housecleaning playlist includes ABBA, Britney Spears and a few Stephen Sondheim ditties.
You were told that your soulmate is supposed to be your best friend but really, the best thing about being single is realizing how to be your own best friend -- loving yourself, being happy hanging out with yourself, learning about yourself. At the end of the day, the only person you're guaranteed to spend every. single. day of your life with is yourself.
----15 Things That Shouldn't Matter About the Guy You're Dating (Written by a Man)
Whether or not he has a dad bod. Eventually he's going to have one so you may as well embrace it now.
His height. Don't cross someone off your list of potential future mates just because he's not tall enough. There's nothing wrong with not being attracted to someone (you can't force chemistry), but don't ignore an obvious connection just because he's not physically the kind of person you normally date or have pictured yourself with.
His body type. So he's not as buff as the last guy you dated. But the last guy you dated was a jerk who didn't care about you. Looks don't last anyway. Dad bods FTW.
Whether or not he drinks. Instead of freaking out because he doesn't like to party or enjoys a few drinks here and there, give them a chance. Even if you're staunchly for or against some habits, you should get to know the person first.
If he still lives at home. Tons of Millennials still live at home, so don't sweat it if a potential love interest is trying to save on bills or pay off college debt. If this is why he's living at home, that's probably a good sign — he's fiscally responsible, which bodes well for his (and potentially your) future.
His age. If you like the person you're with, it shouldn't matter that he was too young to remember the '90s or too old to to have watched the same Nickelodeon cartoons as you. What's important is that you share the same values and are obsessed with each other now. Or, as Owen Wilson says in Wedding Crashers, see him as the counterpoint to your soul.
Your gut reaction to his appearance. Whether you are typically drawn to the clean-cut type who gets his shirts professionally laundered or just love a dude with piercings and tattoos, don't let someone who looks different from your "type" influence your perception of his boyfriend potential.
What your friends think. It's never bad to have your friends and family meet and offer their opinions on your potential life partner, but unless they're getting serious ax-murderer vibes or perceive a major problem, don't take it to heart if you disagree. If they think he's potentially physically or emotionally abusive, you should be listening. If they think he's kind of loud or annoying or "not talkative enough," you shouldn't worry.
What he does for a living. Unless his job is something actively horrible, like designated puppy kicker, don't let it frighten you off. He also might not fit the stereotype of others in his profession. Not all finance guys are total douchebags, after all.
How many people he's slept with. He might be way more or less experienced than you. Don't let his relationship history make you feel weird about the fact that he's slept with more or fewer people than you.
How many serious relationships he's had. He might be a serial relationship person or never have seriously committed to anyone before. We all know from Fifty Shades of Grey and After that men can change. So at least give him a chance.
How much his interests align with yours. Sure, it'd be great if you're both mega-athletes who bike 18-mile trails on the weekends, or cinephiles always going to the movies, but someone with way different interests can open you up to new experiences. And that can be romantic and fun and wonderful.
His sense of style. Whether he spends his whole paycheck on Saville Row suits or wears the same old cargo shorts every weekend, it doesn't matter. (If things get really serious, you can always throw away the cargo shorts when he isn't looking.)
If he's well-traveled. People can be smart and wonderful and not have had the opportunity to explore other parts of the world. See it as an opportunity: You can explore together.
If his previous partner was really hot (or not). It says nothing about his tastes or how shallow he is or how he feels about you. You're not competing with his exes — they're gone because he likes you and not them.
How much money he makes. Not all rich people are snotty and terrible, and plenty of people on the lower end of the income spectrum can make you happy. Life's true riches come from the heart ... or something. I don't know, just don't be shallow.
--Nebraska Man Steals Lawn Mower by Driving It Out of the Store
Lexington, NE -- A Nebraska man has been accused of stealing a riding lawn mower from a Wal-Mart store and driving it off the lot.
The Kearney Hub reports a sheriff's deputy found a man driving the mower Wednesday about 10 miles from the store where it was stolen during the weekend.
Forty-nine-year-old Gursham Gillett, of Cozad, was arrested and charged with one count each of theft by shoplifting and criminal mischief. He's accused of stealing the mower from a Wal-Mart Supercenter in Lexington.
Security footage shows a man entering the store, fueling up the lawn mower, cutting a chain link fence where the mower was stored and taking off on it. The video shows the man cutting another fence on Interstate 80 before driving out of the camera's view.
---If you start feeling slumpy today, this new study might be a lifesaver.
Well, or at least a possible productivity-at-work-saver.

According to a new study from Northern Arizona University, eating a piece of dark chocolate may activate your brain in a way that helps increase your levels of attention.
Researchers enlisted 122 study participants (between the ages of 18 and 25). Using electrodes, they examined the participants' brains after eating dark chocolate, as well as their blood pressure.
They found that the people who consumed the dark chocolate (60 percent cacao) exhibited the signs of alertness and attentiveness, while raising blood pressure for a short period. But they also gave some subjects dark chocolate with an amino acid that's found in things like green tea...and even though chocolate is a stimulant, the L-theanine amino acid seemed to lower blood pressure and still improve alertness.
---STUDY: Women With 'Beautified' Pics on Dating Sites Perceived as 'Untrustworthy' long-term relationship, and, according to a new study, if you have an overly sexy pic, you probably aren't trustworthy.
Researchers at the University of Connecticut asked 305 hetereosexuals to view profile photos of the opposite sex—some "beautified" (taken using favorable lighting, makeup, and hair) and some "relatively normal" photos (taken using satisfactory lighting and no hair or makeup), of the same person—and were asked questions about them to determine "physical attractiveness, similarity (to the participant), trustworthiness, and ultimately their desire to date."
The findings, which will be presented at the 65th annual conference of the International Communication Association later this month, found that while men believe a "beautified" photo of a woman to be more attractive, it also signifies untrustworthiness (compared to a "normal" photo). Yet, women found beautified photos of men to be both more attractive and signify more trustworthiness when compared to a "normal" photo.
---STUDY: Atkins Diet Causes Twice the Likelihood of Weight Gain & Death
It's a never-ending battle when it comes to diet studies. A new study reveals that people on the Atkins diet are nearly twice as likely to gain weight as others.
Those eating under the Atkins regime were also at greater risk of dying during the course of the research compared to those who ate "a more balanced diet," Daily Mail reports.
A Spanish university study was conducted on the long-term effects of using the Atkins diet lifestyle to achieve and maintain weight loss. According to their research, the high-protein diet shows no real proof that it helps people to lose weight.
 there's evidence that health issues are at stake by using the Atkins diet.
 They documented the health of men and women at high risk of heart disease for almost five years. Focus was especially on how much protein the subjects consumed. It reported that men and women who ate predominately protein with small amounts of carbohydrates were twice as likely to gain over 10 percent of their body weight — and 59 percent more likely to DIE during the study. The European Congress on Obesity "heard this group had a 66 percent greater chance of dying."
Some of the deadly cons for those on Atkins showed kidney damage, blood fat levels, and how the body processes sugar were attributed to the lifestyle.
Scientists concluded: "Higher dietary protein intake is associated with long-term increased risk of body weight gain and overall death in a Mediterranean population at high cardiovascular risk."

---CBS Announces Fall Renewals: NCIS, FIVE-0, GOOD WIFE and 12 More
Nearly all the remaining question marks in TVLine's 2015 Renewal Scorecardhave just been answered, courtesy of
CBS renewed 15 series for the 2015-16 season, including established bubble dramas Person of Interest, Hawaii Five-0 and Elementary, as well as freshman entries CSI: Cyberand The Odd Couple.
Also scoring pickups were NCIS, Blue Bloods, NCIS: Los Angeles, Criminal Minds, The Good Wife, Survivor, Undercover Boss, The Amazing Race, 60 Minutes and 48 Hours.
They join previously renewed Eye programs Madam Secretary, NCIS: New Orleans,Scorpion, The Big Bang Theory, Mike & Molly, Mom and 2 Broke Girls.
 
With the recent cancellations of Battle Creek, Stalker and The McCarthys, that leaves CSI as the only remaining CBS series in limbo. According to reports, the network is finalizing plans to bring the long-running procedural back for an abbreviated final season.
Australian Woman Has 136 Online Dates, No Second Date
An Australian school teacher says she's had 136 dates over 17 months but never a second date—because the mutual attraction just isn't there, E! News reports.
"I know who I am and what I want and I just can't find a man who is worthy of my time and attention," says 35-year-old Belinda Stuckey. "Now that is not meant to sound aggressive. It is more about being confident in who I am and knowing myself."
After a four-year relationship, Stuckey says she joined eHarmony and became one of its most popular members, matching with 4,700 men since 2013. But either they don't call her after dates, the Mirror reports, or she's just not interested. "I have found that men here are becoming more and more feminine not just in looks, but in demeanor too," she says. "I need and want a man's man. Someone who can make a decision at least!"
Either that, she says, or they just want to fool around: "They are more concerned about finding someone to sleep with than someone to get to know and love. What has happened to society?" she asks. "In Sydney at least."
But she seems to be keeping a positive attitude, concluding that "rejection is inevitable and think of each date as a new experience and a learning tool.
4 Ways to Make Him Think the Breakup Was His Idea
MON MAY 11, 2015 | ABOUT 2 HOURS AGO | POSTED IN: RELATIONSHIPS | SOURCE
I've had a bit of experience in getting guys to break up with me. It's just so much easier that way. Like that time in junior year of high school when I was dating this guy from one town over. At first, everything was great. Towards the end, I realized I really didn't like him. Like, at all. The challenge? I was ready to end it but he hadn't done anything to merit a breakup—how could I tell him that I literally couldn't stand to be around him and that even when he was being super sweet he was tap-dancing on my very last nerve?
I couldn't.
So instead of being the bigger woman, I thought of some tricky ways to convince him to end the relationship. I shared them with friends, they sprouted new techniques, and here, years later, I share the wealth of my knowledge with you. Use it wisely.
(Caveat emptor: Going through all this may seem like the easy way out, but you're probably better off sucking it up, calling it off the adult way, and keeping your dignity in tact. But, you know, sometimes we're lazy. So.)
1. Inception him into believing you don't deserve him
Over the course of your couple life, slowly start to sprinkle in mentions about how he's "too good" for you. Then have a "talk" about it one day. He'll probably try to convince you that you're perfect (which you already know) but continue to push and eventually he will realize that a breakup is not only a good idea but also one that—right, of course—he wanted in the first place.
2. Give him the cold text-shoulder
The majority of communication between partners is over text, let's be honest. So going MIA on your text relationship is one step towards the real deal. You've probably already stopped jumping at your phone every time his name appears on your screen anyway, but instead of forcing yourself to reply, let the message simmer. After a heated confrontation about your lack of contact followed by sheer apathy on your part, he will get frustrated enough to bow out.
3. Talk about your exes—a lot
They say one of the worst things to do on a first date is talk about your ex. But it works like a charm later on. Slip in references casually, like, "Oh my god! John, you know, my ex, used to love this movie! We watched it all the time." Super annoying and super effective—this is probably the most blatant way of ripping off the bandaid.
4. Stop getting pretty
Drake once told us that "hair tied, sweatpants, chillin' with no makeup on" was the prettiest he had seen his girl, but I bet he wasn't prepared for a total slob. Drop ALL the niceties immediately. I'm talking third-day makeup, unkempt hair, and pizza sauce on your nightshirt when he comes over. If you're in a long-term relationship, this may already be the case so you'll really have to up the ante. He'll try to understand for a while but the nastier you get, the faster the breakup will happen. Godspeed.
Soc. Security Admin Releases the Official Most Popular Baby Names of 2014
The Social Security Administration has released its list of most popular baby names for 2014 -- just in time for Mother's Day. Nearly 4 million births were registered this past year. And what a fun surprise: One of the new royal baby's names is in the top 10!
Charlotte -- as in Princess Charlotte -- comes in as the 10th most popular name for girls. So either the U.K. is ahead of the trend, or Will and Kate are truly tuned in to our name trends. Regardless, we wouldn't be surprised to see Charlotte climb higher up on the list in the coming year!
Here are the top 10 baby names for girls in 2014.
1. Emma
2. Olivia
3. Sophia
4. Isabella
5. Ava
6. Mia
7. Emily
8. Abigail
9. Madison
10. Charlotte
And here are the top 10 baby names for boys in 2014.
1. Noah
2. Liam
3. Mason
4. Jacob
5. William
6. Ethan
7. Michael
8. Alexander
9. James
10. Daniel
Teen Takes His 93-Year-Old Great-Grandmother to Prom
Seymour, Ind. -- When an Indiana high school junior didn't have a date to prom, his 93-year-old great-grandmother volunteered for the job.
Kathryn Keith of Seymour, Ind., was just kidding, but Drew Holm took her up on the offer, telling Wave 3 News, "She was like, 'No, go find someone prettier.' I was like, 'No, I can't do that. You're the prettiest woman.'"
So Holm picked Keith up in a Cadillac to take her to the junior prom at Crothersville High School, about an hour south of Indianapolis, the Associated Press reports via the Seymour Tribune.
They got to "slow-dance" and went to an "after-prom" at a bowling alley, where WAVE 3 News reports Holm got to hang out with his actual girlfriend, whom he met after he had already asked his great-grandma to prom. For Keith, the night ended at 9 p.m. because she has an "early bedtime."
Holm is not the first teen to make headlines for inviting a grandparent to prom. Last month, an Alabama teen brought her 80-year-old grandfather as her date because he had never been to one before.
The Secret to Keeping Mother's Day Flowers Fresh for a Week [PICS]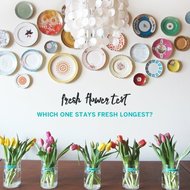 There's nothing that can freshen up your space or brighten your day like a bouquet of flowers. The only downside to these lovelies is that we wish they would last longer. We've all heard of different tips and tricks to help our flowers stay fresh as long as possible, and I thought I would put some of the common options to the test. Keep reading to see the results and the big winner!
We wanted this to be a fair test, so here's what you need to know before it even started:
• All the bouquets were purchased at the same grocery store at one time, so likely from the same source.
• Each vase was washed in hot soapy water to remove any lingering dirt or bacteria.
• All flower ends were cut at an angle before placing in vases.
• Each vase has 1/2 liter of cool tap water.
• Water was topped up, if necessary, each day and everything was completely freshened on day 3.
Now for the different methods — there are lots of options out there to try but these were 5 of the most common we decided to test:
PENNY: 1 clean copper penny
THEORY: copper acts as antibacterial agent
ASPIRIN: 1 crushed tablet per liter
THEORY: mimics effects of traditional flower food
BLEACH: 2 caps full per liter
THEORY: kills mold & bacteria
FRIDGE: placed in fridge over night each day
THEORY: like fruits & veg, keeps them fresh
CIDER VINEGAR (AND SUGAR): 2 tsp cider vinegar + 2 tsp sugar per liter
THEORY: encourages buds to open and last longer
(Note: only 1/2 liter of water was used for this experiment so all measurements were cut in half)
Now for the results! I think you may be surprised—I know we were.
What was most surprising was that, according to this test, many of the methods actually seems to accelerate wilting. It may be a case of doing more scientific research into the quantities and ratio of substances as they did range when we looked into it. But you may just want to forget about all those tips anyway because the big winner didn't use anything at all!
Just by popping your bouquet in the fridge when you go to bed will help them stay fresh and last much longer and there's no fussing. It makes sense if you think about it because floral stores have big fridges full of their precious inventory. As you can see, these tulips still have life in them and if you're someone who likes to buy fresh flowers every week, this may even save you the cost of one bouquet a month. Bonus! And of course an honorable mention goes out to the copper penny.
Here's to a season full of fresh flowers!
5 Mother's Day Gifts Money Can't Buy
Mother's Day is almost upon us. While others are in panic searching for the most expensive gift that they can buy, why don't you think of giving something that any amount of money can't buy instead?
On Mother's Day, you could give your mom a stunning jewelry set, a signature purse or a blouse, or you could turn the day into an experience she will never forget for the rest of her life.
1. Prepare a nostalgic meal
Start the day right. Remember the dish your mom used to prepare when you were a kid? Try to remake her signature breakfast!
2. Take the chores off her hands
Make an effort to do the household chores. If you can cancel plans for a friend's wedding, why can't you do the same for your mom's special day? A random act of kindness will take you far. Do the dishes, clean your room, wash a load of laundry.
3. Bring back old photos, opt for personalized gifts
Again, you do not have to shell out big bucks for a mother's day gift. Rather than hitting the malls, rummage through your home! Use your creative skills and make a scrapbook filled with photos of her though the years. Spend some time placing captions and descriptions on the photo to make it more touching.
4. Make her do the things she had always wanted to do
One thing that always makes a big splash is acknowledging their lives outside of motherhood. What's something they really like to do but never get to because they're too busy taking care of everyone else? Treat her to a spa or go travel outdoors! Make Mother's Day really her day. Find out where she would most like to go and do some real planning.
5. Simply spend the whole day together
A simple visit can be the most meaningful gift, especially if you don't come around as much as you'd like. Make her the boss of everything. Let her choose what you should do together, may it be going to church or watching DVDs. Let her guide the day and just go with it. Focus on making her happy.
17 Mother's Day Gifts That Won't Cost You a Penny
You can't deny that moms deserve a day to be celebrated, but every year Mother's Day somehow creeps up on kids of all ages much quicker than anticipated. Sending a bouquet of flowers can get to be a bit repetitive and at times, it can be tough to scramble enough money together for a decent gift.
Most moms are low maintenance -- they're not looking for something flashy or expensive, they simply want to feel appreciated for all their effort and hard work raising you. So we've rounded up 17 gifts that are completely free of cost but will still make your mother feel valued on her special day.
Wash and clean out her car.
We spend a lot of time in our cars, so make sure her vehicle is a sanctuary.

Make her a home-cooked meal.
You can do a classic breakfast in bed, an effortless dinner or an extravagant dessert.

Ask her to to something outdoors and active.
Go for a walk, run or bike ride. Just being outside makes you healthier, and research has proven that exercise is more fun when it's done with someone else.

Do the laundry.
She kept your clothes clean for how many years? Now is your chance to repay the favor.
Accept her friend request.
If you haven't already, just let the woman have a glimpse into your personal life. It won't kill you.
Send her a photo montage.
Collect as many nostalgic pictures as you can and create a collage that you can email to her or post to Facebook.
Volunteer together.
There are surprising mental and physical benefits to volunteering, one of which is extending your life. So you could argue that it would be helping your mom live longer.
Create an epic Spotify playlist.
And perhaps have an even more epic dance party. Here are a couple to get you started.
Pledge to finally quit that bad habit she hates.
Ban texting and driving or biting your nails from your routine forever -- it will give her some peace of mind.
Plan a movie night.
There are plenty of movies about motherhood, or keep it simple with one of your all-time favorite films. You may have to splurge for some popcorn.
Give her a homemade scrub.
Most of the ingredients in these DIY scrubs are handy in your kitchen.
Make her some IOU coupons.
These coupons are easily printable and allow you to slowly pay her back for all the time she has spent taking care of you.
Give her your copy of your favorite book.
Write an inscription on the first few pages as to why she'd love it too.
Hand over your Amazon Prime, Netflix, or HBO GO password. 
...assuming you aren't using your parents' account in the first place.
Make a wine label for a bottle of red or white.
They're printable and you can throw one one a bottle you have lying around the house or her favorite Pinot Grigio.
Treat her to a Starbucks Frappuccino at happy hour.
Frappuccinos are half off though May 10 -- so if you were heading that way, it's essentially buy one, get one free.
Thank her for all that she's done for you and kindly remind her that you love her.
Enough said.
10 Reasons Why You Should Take Your Mother to Happy Hour Instead of Brunch for Mother's Day
Your mom: wonderful lady who, no matter what anyone else says, definitely is not so fat that she has more rolls than a bakery. What does such an excellent woman deserve this Mother's Day? No, not brunch with $15 scrambled eggs and a bellini made with a $10 Prosecco. Take your mom to happy hour -- and let us tell you why.
1. Mom is the ultimate wingman
Fellas, do you know how caring, respectful, and confident you'll appear to all the single ladies at happy hour? Guess who everyone talks about after the Oscars: the dudes who bring their moms. And who better to talk you up than the woman who hand-polished, framed, and mounted all your Ping-Pong trophies?
 
2. She's way more likely to dish dirt on your siblings
Brunch is the expected and comfortable occasion where she can relay how proud she is that you started making BlackBerry apps. Happy Hour is the kind of loose environment perfect for learning who is and isn't adopted.
3. Moms want to crush mozzarella sticks like everyone else
Nobody loves zucchini frittata like they love fried cheese. Nobody.
4. There's something really weird about eating lots of egg dishes to commemorate someone giving birth
Like, just think about it for two seconds.
5. You can make her feel young again
Mother's Day marks a passage of life that thoroughly ends the idea of youth. Brunch reinforces the safe, respectable life she's attained. Happy hour will make her feel young at heart again.
 
6. Your dad will thank you
If you're taking mom to brunch, dad definitely has to take her out to dinner. Give the guy the evening off so he can stay at home doing awesome dad things, like staring into a blazing hearth while gently swirling a tumbler of whiskey as he feels the crushing responsibility of the world slowly grind him away and why the hell did he start a fire in May?
7. It'll be cheaper
Not that money should ever be your primary concern when it comes to showing mom a good time! But if the budget is tight, the insane markup of brunch food items can hurt the wallet. Drink specials and all-you-can-eat apps? The only thing that'll hurt is your waistline.
8. You can sleep in
You know moms are like, "Let's go to brunch at 10 in the morning!" Nobody has happy hour at 10 in the morning, except really salty dockworker bars and, c'mon dude, don't bring your mom there.
9.  No waiting in line
For some reason nobody understands, brunch is one of those weird meals where people are willing to just stand around waiting for a table for, like, hours sometimes. Don't make your mom stand for hours.
10. Because your mom is a cool person
At some point in an adult's life, parents cease being embarrassing around strangers and become awesome. Their behavior hasn't changed -- they are still utterly shameless and couldn't possibly care less about what anyone thinks of them -- but your perception of that behavior has. Parents are utterly uncool and know it… which makes them weirdly cool. Tell your mom she's cool the best way possible -- take her to happy hour.
--10 Things You Didn't Know About Mother's Day

There's no day quite like Mother's Day, where children and adults of all ages stop what they're doing and shower their moms with love and appreciation. But although this matriarchal celebration is commonly associated with delicious brunches and last minute Hallmark cards, Mother's Day actually has a colorful backstory that many people have never heard.

Here are 10 things you didn't know about Mother's Day.


1. The creator of Mother's Day was not a mother.

Anna Jarvis, founder of the holiday, fought for many causes supporting mothers but never had children herself. Her own mother however, Ann Maria Reeves Jarvis, had 13 children.


2. The origins of Mother's Day date back to the Civil War.

Anna Jarvis' mother was the founder of the Mothers' Day Work Clubs, which brought mothers in the community together to promote cleanliness and sanitation. Throughout her work with these clubs, Jarvis would begin to form her idea for a national holiday celebrating mothers.


3. The first Mother's Day, May 10, 1908, was celebrated as the third anniversary of Jarvis' mother's death.

Three years after her mother passed away, Anna Jarvis organized a ceremony to honor her mother and all mothers.


4. The date changes because of President Woodrow Wilson.
Although May 10 held significance to Jarvis, President Woodrow Wilson ultimately decided that Mother's Day should fall on the second Sunday in May, regardless of the date.


5. Mother's Day then spread across the globe through Jarvis' efforts.

Jarvis wrote to many politicians and businessmen far and wide to promote the holiday, leading to Mother's Day being celebrated in Africa, South America, and Asia.


6. The founder of Mother's Day was against the commercialization of the holiday.

Jarvis spoke openly about her distaste of large consumer forces, including the greeting card and floral industry, that drowned out the holiday's original message. According to Malcolm Forbes' book Women Who Made a Difference, Jarvis said the following.

"A printed card means nothing except that you are too lazy to write to the woman who has done more for you than anyone in the world. And candy! You take a box to Mother-and then eat most of it yourself. A pretty sentiment."


7. The average American purchases 2.8 Mother's Day cards per year. 
According to the Greeting Card Association, 133 million cards are sold each year for Mother's Day.


8. Google searches for flowers are higher leading up to Mother's Day than they are for Valentine's Day.

Searches for flowers peak the Friday before each of these holidays, according to the Pew Research Center.


9. Mother's Day is the most popular day of the year for dining out.

The American Restaurant Association says 75 million Americans will dine out this year for Mother's Day.


10. One year of a mom's work at home is worth $59,862.

According to Insure.com's 2013 Mother's Day Index, the cost of a mother's work at home for an entire year would be nearly $60,000.
---Survey: 40% of Moms Disappointed on Mother's Day
A research group from California has released a survey, where they determined 40% of mothers are disappointed on Mother's Day.
The study performed by SOASTA states the reasons behind these findings is that the gifts they receive are last-minute ideas, that their spouses favor their own mothers more and that their special day only lasts until brunch of that Sunday.
It is further stated that 12% of mothers are upset on the day because they were disappointed in the gifts they received including, that they had to buy their own gift, it was bought at the last minute, the gift wasn't thoughtful and the gift was a need, not a want.
This has led to 45% of these mothers to buy their own gift on Mother's Day to improve their mood.
Tom Lounibos, the CEO of SOASTA says, "Everyone should make Mother's Day special. If families don't do their part, then stores need to ensure that disappointed moms can count on a quality retail therapy experience that only comes with continuous testing an performance analytics."
This survey was conducted from April 27-29 and was completed by 680 moms from across the United States.
Happy Birthday Lyndsy Myers!  Lyndsy won the cake today (5/27)
 The Market's Cake Winner