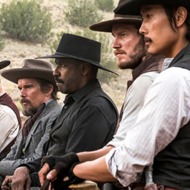 Denzel Washington, Antoine Fuqua and Natchez resident Ritchie Montgomery are enjoying one of the biggest opening weekends of their respective careers as The Magnificent Seven, based on Akira Kurosawa's 1954 classic Seven Samurai, opens to a solid estimated $35 million in North America.
Opening on 3,674 screens, The Magnificent Seven earned an A- grade from audiences on CinemaScore, a decent rating for the fall blockbuster, which looks to steadily decrease atop strong legs on its way to recouping a lofty $90 million budget by the end of its run. The film notches Washington's third largest opening since the beginning of his film career in 1981, unadjusted for inflation, while it tallies the biggest weekend debut for any title in Fuqua's filmography.
The pair previously conjured box office magic together on 2014's The Equalizer ($101.5 million) and 2001's Training Day ($76.6 million), the latter of which won Washington his second Academy Award. 
Debuting at No. 2 with a soft $21.8 million is Warner Bros. Animation'sStorks, a family comedy featuring the voices of Andy Samberg, Jennifer Aniston, and Ty Burrell. Though exit polling indicated general audience satisfaction (it currently has an A- grade on CinemaScore), the film stumbled in its efforts to replicate the success of the studio'sThe LEGO Movie, which made over $257 million domestically in 2014. Still, animated movies tend to sprout longer legs than their live-action counterparts, and Storks was produced on a manageable budget in the $70 million range. With an extra $18.3 million coming from around 33 international territories this weekend, Storks should clear its production costs by the middle of October. 
Falling to No. 3 after leading the pack for two weeks is Clint Eastwood's Sully, which stars Tom Hanks as Chesley Sullenberger, the US Airways pilot who successfully performed an emergency landing of an Airbus on the Hudson River in 2009. The Warner Bros. film continues to flex its muscles with older audiences, shedding a mere 36 percent from week two to week three for an estimated finish of $13.8 million. Its domestic total now stands at $92.4 million ($126 million internationally), and it should clear the $100 million mark in the U.S. and Canada in a week's time. 
Rounding out the top five are Bridget Jones's Baby, the Renee Zellweger-starring threequel released 12 years after the Bridget Jonesseries' previous installment, which falls 47 percent to an estimated $4.5 million, and Oliver Stone's Snowden biopic, which loses 48 percent of its debut audience for a sophomore weekend gross of $4.1 million. 
Year-to-date box office is up around 5.1 percent from the same frame last year. Check out the full Sept. 23-25 weekend box office chart below. 
1. The Magnificent Seven - $35 million
2. Storks - $21.8 million
3. Sully - $13.8 million
4. Bridget Jones's Baby - $4.5 million
5. Snowden - $4.1 million
6. Blair Witch - $4 million
7. Don't Breathe - $3.8 million
8. Suicide Squad - $3.1 million
9. When the Bough Breaks - $2.5 million
10. Kubo and the Two Strings - $1.1 million 
Rascal Flatts' follow-up to 2014's Rewind will be the trio's very first holiday collection, titled The Greatest Gift of All.
"It probably seems crazy that we waited this long to release a Christmas record," Jay DeMarcus says. "We just wanted to do it right! There are certain songs I think most everyone wants to hear during Christmas, and we wanted to put our own special spin on those songs, while adding in a couple of our personal favorites."
In addition to eight classics, Jay, Gary LeVox and Joe Don Rooney cover both Stevie Wonder's "Someday at Christmas" and 4Him's "A Strange Way to Save the World." The trio's kids join them to kick off their version of "Silent Night."
Here's the complete track listing for Rascal Flatts' self-produced The Greatest Gift of All, due October 21:
"Joy to the World"
"O Holy Night"
"Deck the Halls"
"A Strange Way to Save the World"
"Go Tell It On the Mountain"
"Let It Snow"
"Silent Night"
"Someday at Christmas"
"The First Noel"
"Hark! The Herald Angels Sing"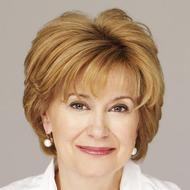 CBS is capping off its tribute to Charles Osgood as Sunday Morning host by naming Jane Pauley as his successor, reports the AP.
Pauley worked 13 years as Today show anchor ending in 1989. She becomes only the third host of Sunday Morning since its inception in 1979. Osgood, who retired Sunday after 22 years, replaced original host Charles Kuralt.
Leisurely-paced and laden with features, Sunday Morning draws nearly 6 million viewers a week. Ratings have climbed for four straight years and this season was the most-watched one in Osgood's career. Pauley has been a contributor to the show since 2014.
CBS said Sunday she was asked to join after the show did a feature on a book she had written about changing careers after age 50.