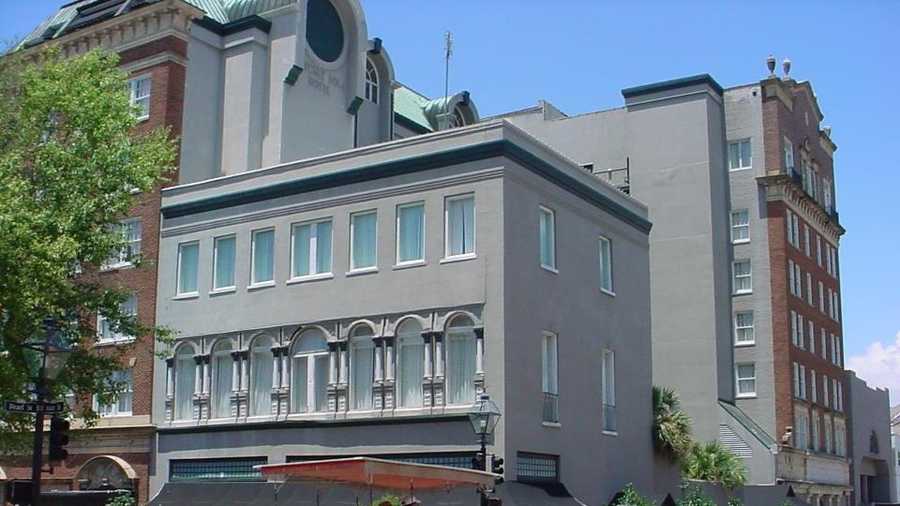 Eola hotel redevelopment plans progressing well
from Staff Reports - NEWS
January 5, 2018 - ListenUpYall.com


By John Mott Coffey

NATCHEZ, Miss. – Plans continue to progress well to bring the old Eola hotel back to the grandeur it once had as Natchez' downtown centerpiece.
Mayor Darryl Grennell and an attorney for Eola owner Rob Lubin both said Friday they're confident the now-closed hotel will be restored and return to business as a Natchez landmark that's stood for 90 years.
Eola attorney Tony Heidelberg said planning is "feverishly" underway and that he's "extremely optimistic" about the hotel's restoration and reopening. A public announcement about the hotel's future could come within two months, he said.
Once Natchez' grandest hotel, the Eola closed in December 2014 when Lubin bought it from Bob Dean. Built in 1927, it's one of the most significant structures – and the tallest -- in Natchez.
While extensive plans were made for it to become apartments, Lubin said last year that blueprints were being reconfigured for a 75-room hotel instead. He had previously said that's not financially feasible, but he reconsidered amid local pleas for it to reopen as a hotel.
Heidelberg said discussions are underway with a hotel group about the Eola.

Speaking at Natchez' Friday Forum held each week, Grennell included the Eola's prospective redevelopment among the positive happenings for the city as it begins the new year.
As plans are underway for reopening the Eola, city officials want to increase taxes on guests who stay there. Grennell said he and the Natchez Board of Aldermen are asking the state Legislature to authorize a new lodging tax on Natchez hotels. The additional revenues could be used to enhance a variety of city services and infrastructure, such as law enforcement and sidewalks, that would benefit local residents as well as visitors, said the mayor. He noted Natchez taxpayers would not bear the burden of the higher rate.

The proposed tourism tax would be on top of the current levy: a 3 percent sales tax on motels, hotels and bed-and-breakfast inns plus a $2-a-day "heads-on-beds" tax on those who stay there.