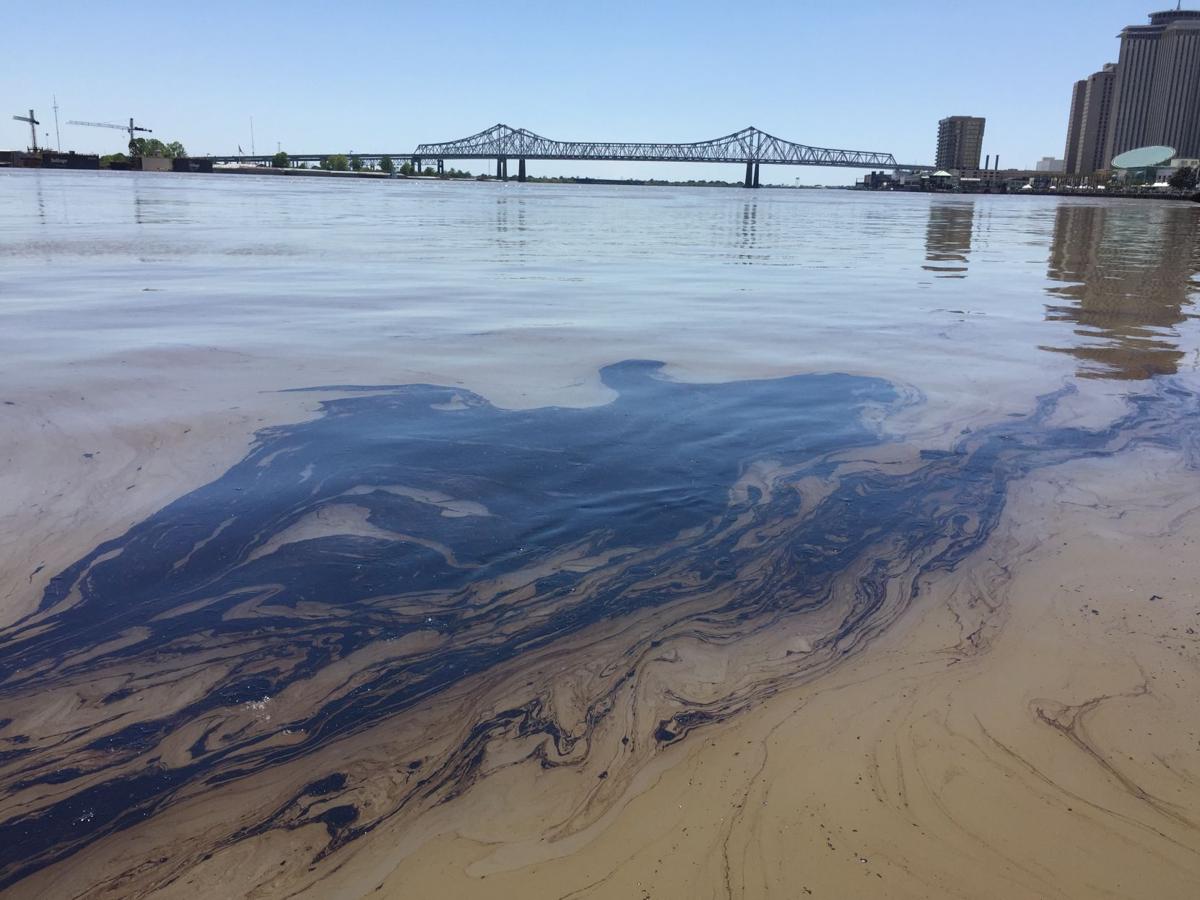 Diesel leaked in Mississippi River after boat strikes pier; river traffic restricted
from The AP
April 12, 2018 - ListenUpYall.com
NEW ORLEANS (The Advocate) — The U.S. Coast Guard shut down a 10-mile stretch of the Mississippi River on Thursday after a Singapore-flagged vessel struck a pier just downriver of Jefferson Avenue and leaked an unknown quantity of diesel fuel into the water.
The accident spread streaks of dark petroleum downriver to where the annual French Quarter Festival was just getting underway, and revelers catching the event's opening acts had to put up with fumes wafting off the river.
Petty Officer Brandon Giles said the Coast Guard received the call at about 10:30 a.m. and the sheen had spread to the Moonwalk in the French Quarter by shortly after noon, forcing the agency to shut down the 10-mile stretch of river between mile markers 91 and 101.
There were no injuries and the punctured fuel tank of the Pac Antares, a general cargo vessel, has been plugged, though it is not clear how much diesel fuel leaked out, Giles said.
The vessel is now moored at the Port of New Orleans' Nashville Avenue Wharf, Giles said.
The RTA shut down the ferry that runs between the French Quarter and Algiers Point, but spokeswoman Taslin Alfonzo said Bus 232 will shuttle passengers between the two ferry terminals until the river is reopened.
Security guards at the festival were advising people not to sit in certain places because of the fumes near Woldenberg Riverfront Park ahead of the band Sweet Crude's performance on the festival's main Abita Stage.
Dark bands of diesel fuel drifted past the docked Natchez riverboat and under the wharf where Alex McMurray's band performed to a large crowd.
The Coast Guard said a team is investigating the incident, which occurred at the 100-mile mark on the lower Mississippi River.
Other agencies involved in the response include the National Response Cooperation, Louisiana Oil Spill Coordinator's Office, the Louisiana Department of Environmental Quality and OMI Environmental Standards.
&nbsp
What do you think about it?