Our Radio Shows
click here to
This week's Workplace of the Week:
Delta Charter School
FIRST JOKE OF THE DAY
A guy was admitted to the hospital with 8 plastic horses in his stomach.
His condition is now stable.
Welcome to the South's Country Giant!
About 95 Country
WQNZ-FM 95 Country. Great country music, local personalities, local, regional and national news, weather and features. Size does matter! We are the ONLY 100,000 watt station in the region and we reach 35 counties and parishes in Southwest Mississippi and East Central Louisiana. By designation of the FCC, 95 Country is the regions primary news, weather and emergency source. Award winning Public service programming and veteran announcers.
No matter when you listen, if you are a country music fan, you'll love what you hear on 95 Country!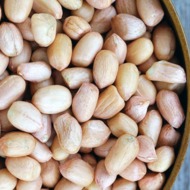 Life-changing news for those who suffer from peanut allergies — apparently, the first-ever drug to treat peanut allergies is on its way.
According to the Food Allergy Research & Education (FARE), peanuts are one of the top food allergies in the country, and the rates of tree and nut allergies have tripled since 1997. But a new clinical trial is showing promising results among those tested, giving hope to peanut-allergic individuals everywhere.
Aimmune Therapeutics, a biotech company in the US, conducted a year-long clinical trial in which they administered daily capsules of their peanut flour to 500 children and teens. By the end of the year, they found that 67 percent of the participants were able to tolerate 660 mg of peanut protein (about two nuts), as compared to the 4 percent of participants on a placebo powder.
But that doesn't mean you should go buy some peanut protein powder and try it on yourself at home, because even in the controlled trial (with specifically formulated powder), some children faced adverse reactions that caused them to drop of the study.
And, as you can see from the results, the drug wouldn't allow your peanut-allergic friend to chow down on a peanut butter and jelly sandwich, but it would help reduce a life-threatening reaction if they're exposed to peanuts. Which, when we're talking about life or death, is huge.
Aimmune is hoping for FDA approval later this year, and is likely to cost—according to the company's chief executive — $5,000 to $10,000 for the first six months of treatment, and then a cool $400 a month after that. So fingers crossed the only thing inaccurate about these findings is the price, because nobody should have to go bankrupt trying to prevent anaphylactic shock.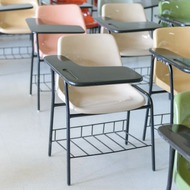 GREENSBURG, Pa. -- A Pennsylvania middle school canceled classes after a student who said he was sleepwalking was found inside the building.
State police say the seventh-grade student called 911 around 2:30 a.m. Wednesday to report he was inside Wendover Middle School in Hempfield Township.
The student told authorities he had been sleepwalking and woke up inside the school. Police say the student entered the school through a window and wandered around for about 15 minutes.
Police say the student lives about 4 miles from the school.
The Hempfield Area School District canceled classes Wednesday due to security concerns, and police swept the building. The district says Wednesday's incident is not connected to another student's arrest earlier this week for threatening to shoot a female student.
Classes were scheduled to resume Thursday.
Connect with us!
Must Do's
Our Birthday Cake winner from Wake Up With The Giant and The Markets:
Addison Cross